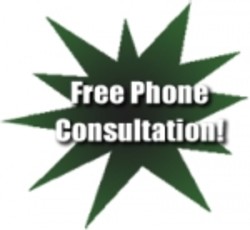 Experience matters when you're in the market for tax relief services. So, whether you need tax problem resolution due to delinquent taxes, IRS penalties, or payroll tax issues, call Taxation Solutions, Inc. We're a tax relief company with more than 40 years of experience in state and federal tax resolution. Serving both individuals and businesses all around Detroit, we can provide the tax help you're looking for, straight from professionals who are long-time experts in tax debt resolution. Why would you trust your financial future to less experienced tax resolution companies? Contact Taxation Solutions, Inc. today!
Tax Problem Resolution
IRS Audit Help
40+ Years of Expertise
Licensed, Insured Pros
Free Phone Consultations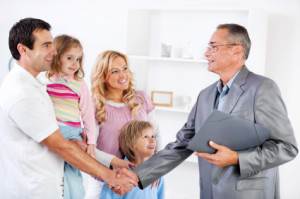 At Taxation Solutions, Inc., our staff includes tax attorneys and other well-qualified tax advisors. That means we understand the complex legal implications of your tax problems, and we can take your requests for IRS tax relief as far as federal court, if necessary. We don't believe in going halfway to deliver the tax resolution services you need for yourself, your family, or your business interests. When you sign on for our tax assistance, we'll work diligently to help with back taxes and other pressing issues, so you can get back on a solid financial footing. Our team is here to go all way for you!
We're able to provide tax relief services for clients throughout the Detroit area and beyond. Taxation Solutions, Inc. is proud to bring our extensive expertise to residents and business owners in Troy, Ann Arbor, Franklin, Livonia, Pontiac, Sterling Heights, Warren, West Bloomfield, Southfield, and the entire surrounding region. While you'll find numerous tax help companies within this local area, you're not likely to find one with as much knowledge and legal acumen as our tax resolution specialists. We get things done for our tax clients, culminating in much-needed tax debt relief and a huge reduction in stress.
As a fully licensed and insured IRS resolution firm, all of our services are provided by a certified tax resolution specialist. By having ready access to a tax attorney and other tax professionals, we make it easy to match our resources to the exact skills you require for your tax resolution service. We're also proud to be affiliated with the American Society of Tax Problem Solvers, the National Association of Enrolled Agents, and the National Association of Tax Professionals. Our impeccable credentials are what separate us from other tax relief companies in Detroit.
We'd be happy to tell you more about what makes Taxation Solutions, Inc. such a first-rate choice for your tax relief services. To enjoy your free initial consultation, simply pick up the phone and call. We can get into more specifics when we have a better idea regarding the type of tax assistance you're seeking. Talking to one of our tax resolution specialists is a great place to start!